Helping Clients Who Have Been Harmed By Defective Products
Manufacturers and drug companies can produce valuable consumer products for us and our families. Conversely, they can produce inherently dangerous products, such as asbestos or lead paint. They can also make products that, while safe when manufactured correctly, can have a faulty part or use poor materials that make the product dangerous. For instance, imagine a child's bike that was constructed with brakes that didn't work – and you didn't realize it until your child went down a steep hill.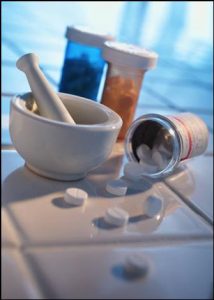 Other products may have insufficient warnings that fail to explain why you shouldn't use a product in a certain way. Drug companies may produce pills that are harmful when taken with alcohol but fail to warn you about it even though it would take only a simple sentence on the package.
If you or a loved one has been harmed by a defective or dangerous product, you need the help of an experienced legal team to get you the compensation you deserve. At Furman Nilsen & Oyler PLLC, we have a wealth of experience fighting major manufacturers, corporations and retailers on behalf of clients who have suffered serious injuries from negligent design, production or failure to warn. From our home office in Louisville, Kentucky, we serve clients in medical malpractice and other personal injury claims throughout the region.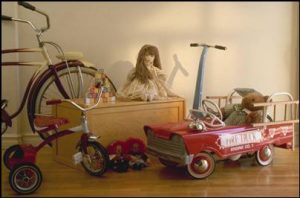 C. Dean Furman represented companies involved in manufacturing products. His prior experience in personal injury defense provides an insight into how these companies look at and evaluate your case. We would be happy to meet with you to talk about your prospective case. The initial meeting is without charge.
Handling All Types Of Dangerous Product Claims
We represent clients injured by all types of products:
Medications: This type of case can fall under medical malpractice, as it involves dangerous medical equipment and dangerous prescription drugs. In some cases, the drugs prescribed are an obviously bad fit for a patient's medical condition. Other cases involve a bad mixture of a new drug with existing prescriptions. The pharmacy sometimes makes mistakes, as well, giving incorrect drugs or the wrong dose.
Children's products: Some toys and clothes marketed for children are patently unsafe and should not be put into the marketplace at all.
Household items: Products sold for the kitchen usually provide the most frequent examples of dangerous household items. Microwaves, blenders and other electronic products are often designed poorly or manufactured in a way that adds an element of danger.
Tools and yard equipment: Lawnmowers, weed wackers, power tools and other related outdoor products can result in catastrophic injuries to consumers.
These are just a few examples of dangerous product cases our lawyers handle.
Contact Furman Nilsen & Oyler PLLC
If you or a family member has been hurt by a defective product or drug, email us or call 502-245-8883 to get the help you need.