Experienced Construction Law Attorney
Construction is a unique industry. When legal matters arise, most lawyers you could hire might not know much about the industry itself, which limits their ability to provide you with the legal solutions you might need. Whether you need someone to review a contract, file or fight a lien, or represent you in a construction dispute, you need an attorney who knows the law and knows the industry.
At Furman & Nilsen PLLC, we bring unique legal and personal experience to the table in every construction case we handle. From our home office in Louisville, Kentucky, we have become a trusted name in construction law throughout the region.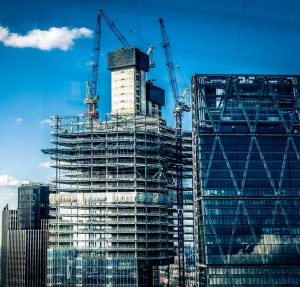 Mr. Nilsen assists contractors, subcontractors, suppliers, lenders, developers and owners with their legal needs relating to contraction transactions, projects, and disputes. Before attending law school, Mr. Nilsen owned and operated a structural steel brokerage and consulting firm working in the commercial and industrial construction industry.
Whether it's drafting a construction contract, filing a mechanic's lien or litigating a complex federal construction delay claim before the Armed Services Board of Contract Appeals, Mr. Nilsen can use his experience in the construction industry and courtroom to resolve disputes and provide assistance with transactions, claims and preventative strategies.
A Range Of Legal Services For The Construction Industry
We represent everyone involved in construction, including owners, general contractors, subcontractors, vendors and anyone else involved. Our lawyers handle cases involving:
Construction contract negotiation, drafting and review
Preventative strategies
Compliance
Construction disputes
Liens
Complex construction litigation
With the personal, professional and legal experience we bring, Furman & Nilsen PLLC can be your premier construction law firm in the Louisville area.
Seek Sound Legal Advice Now
Call today for an appointment with our Louisville, Kentucky law firm: 502-245-8883 You can also send us an email. You pay nothing for the consultation if you do not retain our services.