Health Care, Corporate and Government Procurement Compliance
Question:
What would you do if the FBI came knocking on your door tomorrow with a search warrant?
Answer:
Be prepared.
The best way to ensure that you, your medical practice, or your organization is not involved in a government investigation and/or prosecution is instituting comprehensive compliance reviews. Many government investigations originate from employees or former employees who file whistleblower lawsuits. Others are developed through government billing reviews and investigative work by federal agencies. Regardless of how a case starts, you and your organization should be prepared to prevent one from happening to you and, if a case is opened, you need to know how to handle a government investigation.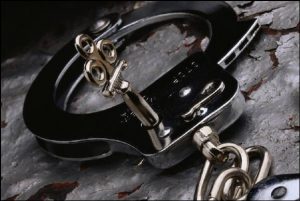 For health care matters, we can work with certified coders to review your billings and your office practices. Our compliance review can test whether your practice or organization has sufficient controls in place to prevent fraud. We evaluate your billings, and we educate your employees on government investigations and prosecution trends. Furthermore, if you are too conservative and underbilling your services, we can assist you in correctly billing to increase your revenues. Finally, we can review your practice to ensure compliance with federal anti-kickback and Stark referral laws.
For other corporate matters, we can evaluate your needs and industry to determine the best type of compliance review to perform for your business.
As a former federal prosecutor, C. Dean Furman investigated and prosecuted complex, white collar cases involving a wide variety of individual and corporate wrongdoing. He served as the Health Care Fraud Coordinator for the United States Attorney's Office for the Western District of Kentucky, as well as the Bankruptcy Fraud Coordinator and chair of the multi-agency Bankruptcy Fraud Task Force for the District. He has prosecuted cases involving health care fraud, bankruptcy fraud, government procurement fraud, public integrity, bank fraud and embezzlement, tax fraud, counterfeiting, mail and wire fraud, bank robbery, social security fraud, and racketeering. In prosecuting cases, he worked with the Federal Bureau of Investigation, the Internal Revenue Service, the Secret Service, the Environmental Protection Agency, the Department of Defense criminal investigators, the Department of Health and Human Services criminal investigators, the Department of Housing & Urban Development criminal investigators, the Louisville Police, and other law enforcement agencies.
Please contact us for an individual analysis of your needs and for peace of mind knowing that you and your organization are in compliance with the law.