You Should Report Scams And Fraud. We Can Help.
When taxpayers are ripped off by government contractors, including Medicaid and Medicare healthcare providers, everyone loses – except for the wrongdoer. If you are aware of a scam, such as improper billing practices, to defraud the United States or any of its agencies or departments, we can help you achieve justice by filing a whistleblower lawsuit, and you may be entitled to receive money repaid by the wrongdoer, including fines and penalties.
It is important to protect your rights, to ensure you obtain compensation and to protect you against retaliation. At Furman Nilsen & Oyler PLLC, we can help you. Serving clients throughout the Louisville, Kentucky, area, we bring unique legal experience and knowledge to qui tam cases.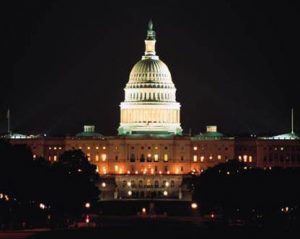 As a federal prosecutor, C. Dean Furman served as the healthcare fraud coordinator for the Western District of Kentucky. In this position, he worked with whistleblower lawsuits, called qui tams, to investigate and prosecute healthcare crimes. Now in private practice, he works with the United States Attorney's Office to represent whistleblowers as they pursue justice through these qui tam lawsuits. To learn more about qui tams, please click here to read a qui tam article by C. Dean Furman, a version of which appeared in The Advocate.
What Does A Qui Tam Case Look Like?
Your employer may have a contract with the government, and through this contract, your employer falsifies bills or inflates costs. Or perhaps you work in healthcare, and your hospital or provider is billing Medicare for incorrect procedures to increase its revenues. These fraudulent actions should be stopped so that all of us, as taxpayers, are benefited.
If you see some kind of defrauding of the government by an individual or entity, the first thing you should do is contact an attorney from our firm. We can make sure you are following the proper procedure so that your rights are protected. In many cases, employers will fire or demote an employee for reporting their illegal behavior, but this is also a serious legal violation. We can protect you from retaliation of this kind.
We Help Employees Bring Qui Tam Cases, And We Help Employers With Compliance To Avoid Problems
If you believe that false and fraudulent claims are being submitted to the government, or that a federal contractor is intentionally violating contract requirements, talk with an attorney from Furman & Nilsen PLLC. We can help.
Alternatively, if you are a government contractor and wish to ensure that you are not a target of a qui tam, we provide compliance services to help you evaluate your business and work with your employees to make certain they understand your commitment to proper billing and fulfillment of government contracts.
Know Your Rights. Call Now.
Ready to speak with a lawyer? Call 502-245-8883 or email our firm.