Our Attorneys Are Here To Help
At Furman Nilsen & Oyler PLLC, we have a wealth of experience and knowledge helping clients throughout the Louisville, Kentucky, area. Our lawyers have a passion for helping people, and with our firm, you will be treated as if you are our only client. Furman Nilsen & Oyler PLLC is a trusted name for legal services.
Litigation Help
If you've been injured, have a contract dispute or have been on the wrong end of a transaction, you may wonder what your legal rights are, if you have a strong case or, at times, whether you even have a case. If you are aware of fraud against the government through phony sales or inflated bills, you may want to know how you can right that wrong by filing a whistleblower lawsuit. For any of these situations, we can meet with you, discuss all the facts and information about your situation, and help you if you have a case where a legal remedy exists.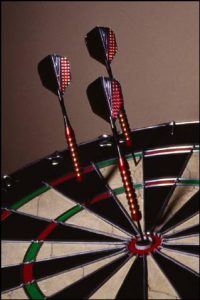 After our initial consultation, which is without charge if you choose not to retain us, you will decide whether to retain our practice as your attorney, and we will decide whether to accept representation. Once we are retained, we can fully evaluate your case, obtain documents, talk to witnesses, research the law and give you an evaluation of your legal issues. At times, we can settle your case before a lawsuit is filed. If necessary, we can file a lawsuit and either settle, mediate or try the case if it cannot be resolved. C. Dean Furman has taught trial practice at the University of Louisville Brandeis School of Law and is not shy about trying a case if it is the best opportunity for you to achieve a satisfactory result.
All along the way, we will keep you updated on your case and what to expect, and we will be available for calls and for meetings to answer your questions. Pursuing a legal case is a big step in a person's life. The alternative of not pursuing a case can be an even harder, potentially detrimental choice. We understand this and want to make your decision in pursuing your legal rights easy and understandable so that you can concentrate on your life, not your lawsuit.
Commercial And Construction Help
From contract negotiations and preparation to litigating complex commercial and construction disputes and claims, we can assist companies in avoiding and resolving commercial and construction matters in a quick and economical manner.
Please click here for more information on our commercial and construction practice.
Criminal Law Help
If you need help for yourself or another individual, please click here.
If you need help with health care, corporate or government procurement fraud, please click here.
Referral Help
We do not practice in all areas of the law. We may have too many cases at times, or after talking with you, we may realize that you need more help than what we can offer. In these situations, we can assist you in finding a lawyer.